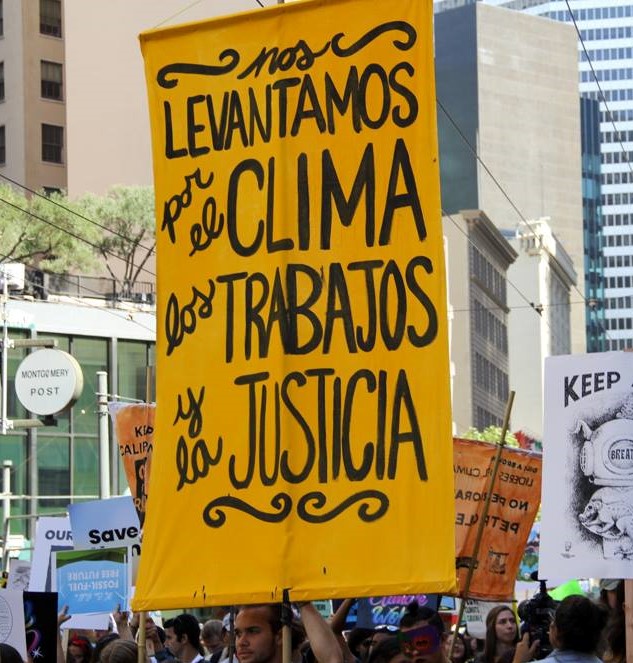 Last week, the Legislature passed the 2019-2020 budget, which once approved by the Governor in the coming weeks, will set up the first ever worker transition fund in the state geared towards supporting workers in high carbon industries transition to a green economy. We're excited to see that the legislature's budget aims to increase access to good quality jobs by dramatically expanding High Road Training Partnerships in pollution burdened communities. This victory is a culmination of our joint advocacy with climate and workforce organizations across the state to ensure that frontline communities and workers can be at the forefront of our transition to a climate resilient economy.
We also have some local wins to share—because of the leadership of indigenous groups, environmental justice organizations and Councilmembers Paul Koretz and Nury Martinez, the City of Los Angeles has funded its first Climate Emergency Mobilization Office! The Climate Emergency Mobilization Office will plan and coordinate the City's climate and resilience responses with the goal of aggressively reducing greenhouse gas emissions in an equitable way. The priorities of the office will be guided by a series of Community Assemblies occurring over the course of the next year in the most environmentally disadvantaged neighborhoods in the city. To establish transparency and accountability, the Office will be overseen by a Commission composed of resident leaders from environmental justice and indigenous communities, along with representatives from other key frontline stakeholder groups.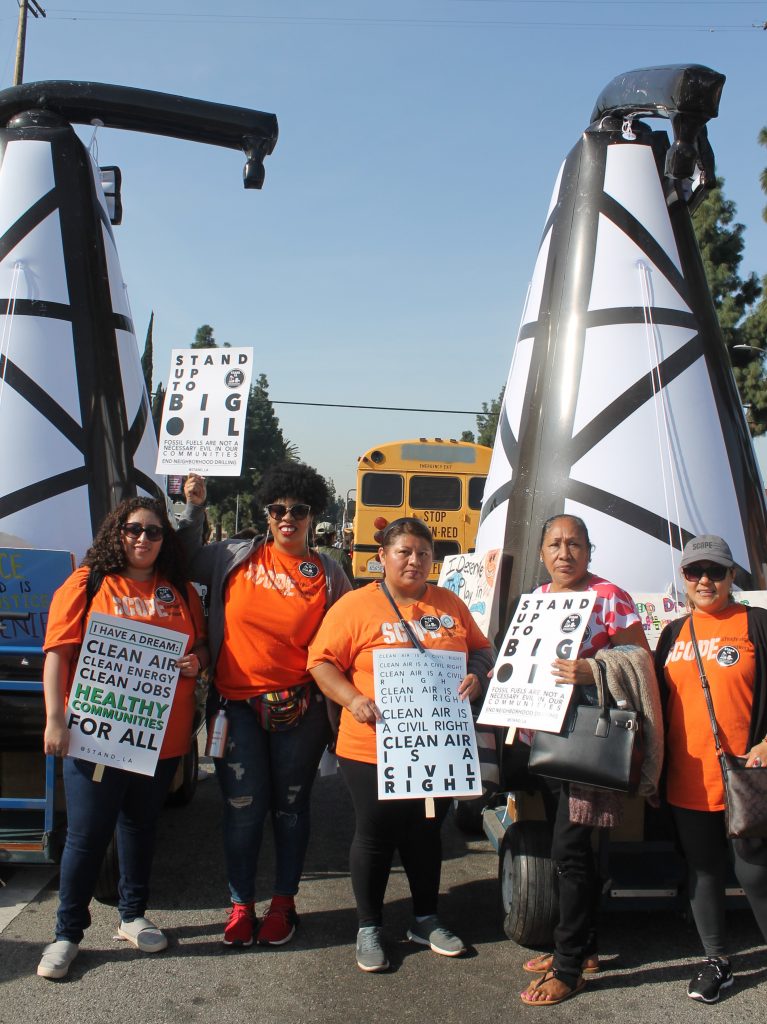 While we celebrate these wins at the state and local level, we are disappointed that another comprehensive climate program, Transformative Climate Communities (TCC), only received enough funding to support two neighborhood-scale projects in the state next year. This is far from the transformative change needed to address worsening climate change impacts in low-income, frontline communities across the state. We believe that now is the time to expand proven solutions like TCC, not to cut them, and will work to ensure that this program receives a level of funding that matches the enormous need.
Moving forward, we're committed to making sure the Worker Transition Fund, High Road Training Partnerships, the Climate Emergency Mobilization Office, and the Transformative Climate Communities Program are guided by frontline priorities and will continue to grow the economic, social, and climate resilience of our communities.