HEALTH CARE ENROLLMENT ASSISTANCE
Access to affordable health care is a right everyone should have, but many don't. Chronic health illnesses such as asthma, diabetes, and obesity impact South Los Angeles residents at higher rates than anywhere else in the city. High unemployment, lack of access to healthy foods, and financial instability directly affect the health of families and individuals. Working with the community clinic UMMA, we are able to provide both SCOPE and community members with free and confidential health services.
UMMA Enrollment Counselors will guide you and help identify any and all health programs you may qualify for. Since the implementation of the Affordable Care Act (ACA) in 2014, there are more resources available to help individuals get the care they need. If you would like assistance signing up for health care, medi-CAL or any other health services,you can UMMA representatives at (323) 406-5775 or email them at healthcare4all@ummaclinic.org. For more information on free enrollment assistance and other services visit UMMA's website.
CHANGING YOUR RECORD UNDER PROP 47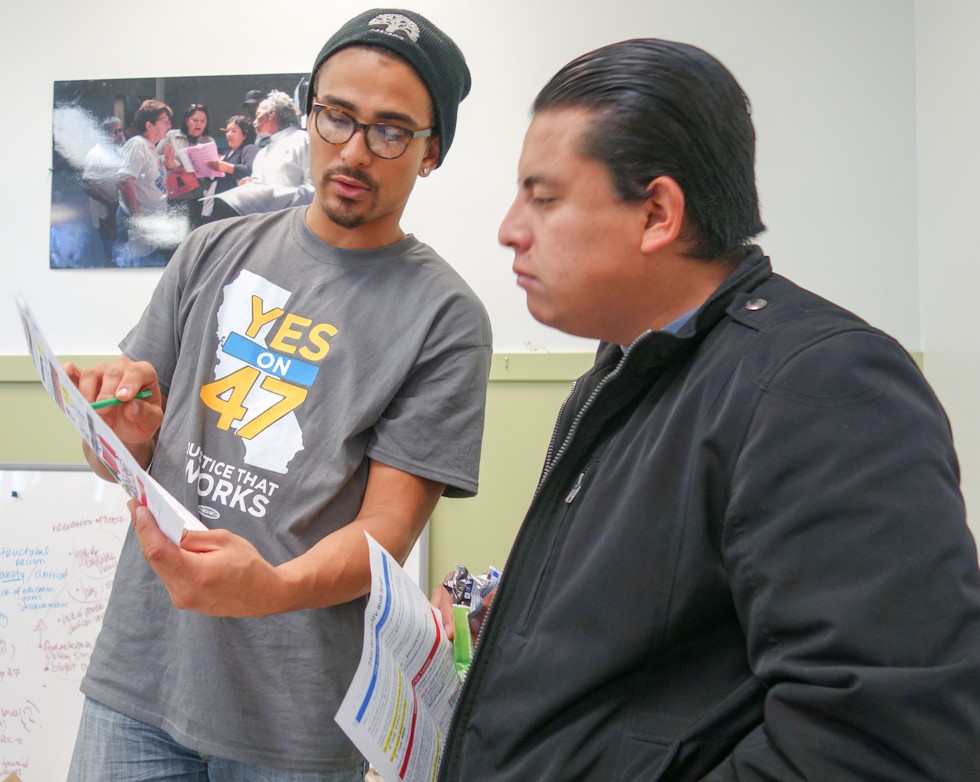 With our historic win on Proposition 47, (the Safe Neighborhoods and Schools Act) in  2014, thousands of individuals in the state of California now have a second chance to change their lives for the better. Under Prop 47, individuals with a prior felony record for any of the five following low-level, nonviolent offenses or who are currently serving time for the following crimes may qualify to change their record or their sentence to a misdemeanor:
Simple drug possession
Petty theft under $950
Shoplifting under $950
Forging or writing a bad check under $950
Receipt of stolen property under $950
Under Prop 47, those in our communities who have been denied access to jobs, public assistance, and other family support resources will now have the opportunity to change that and improve their quality of life. Additionally, Prop 47 will direct savings from in-state prison costs to mental health and drug treatment programs, programs for at-risk K-12 students, mental health and drug treatment services, and trauma recovery services to help victims of crime. If you or someone you would benefit from Prop 47, you can visit the website: My Prop 47. There you will find additional details on how to go about changing your record and getting assistance if you need it.