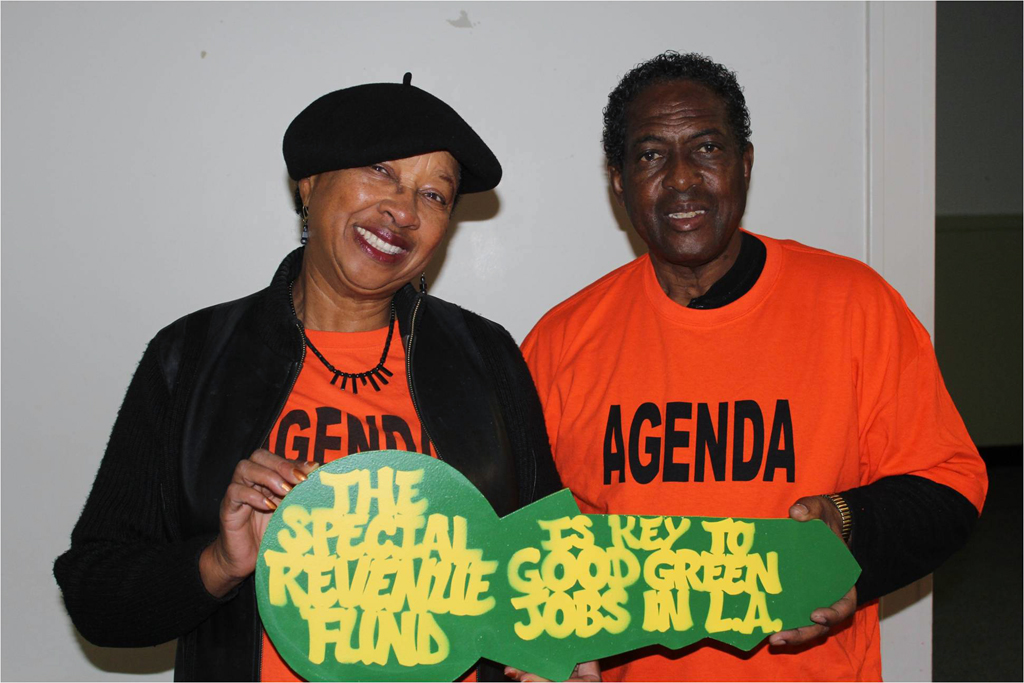 Green Retrofit
Since it was first built in 1926, the Los Angeles Central Public Library has posed challenges for the city. The massive expanse of concrete and steel didn't include routine safety features such as proper heat and smoke ventilation. Nor was it designed to endure long-term environmental effects.
But for the LA Apollo Alliance, a coalition of community-based organizations, labor unions, and environmental groups convened by SCOPE in 2006, the iconic library's leaky roof and poor heating system presented an opportunity to create a national model for green solutions —and for strengthening the city's economy. Implemented in 2009, the Green Retrofit and Workforce Program is a campaign to remodel LA's municipal buildings with energy- and water-saving upgrades. This first-of-its-kind initiative also targets the city's rising unemployment rate by training workers from South LA how to green buildings, and offering them good, safe jobs in the communities where they live.
Public buildings account for one-third of the city's carbon pollution; green retrofits, such as new roofs, windows, and gauges on heating systems, reduce those emissions by 20 percent. Since the project's onset, 40 Los Angeles workers have entered training programs to learn how to refurbish 15 buildings—and hundreds of municipal buildings have been slotted for work, which will take up to 10 years to complete, and yield high quality, unionized jobs for decades to come.