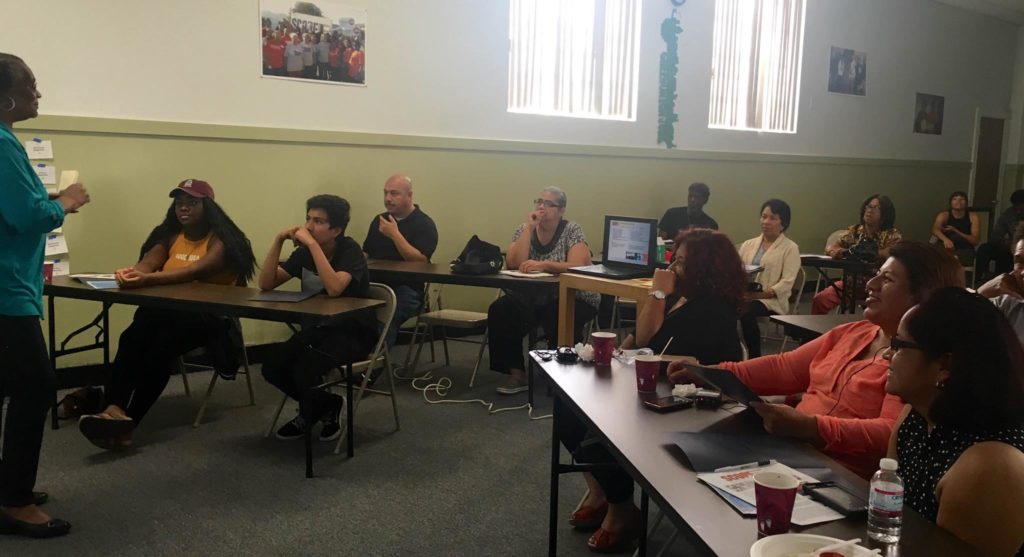 During the month of May and early June, we reached out to you, our supporters and membership, asking for your support and time to engage South LA voters. That's why we're excited to share the results from our first AGENDA Action voter engagement program. While it's a critical presidential election year, a lot is at stake on the state and local level as well.
Leading up to California's primary, we contacted over 6,300 South LA voters, 85% of whom are supportive of progressive criminal justice reform for juveniles, and 80% of whom are supportive of progressive revenue and investment in California's schools and health care programs. Finally, over 65% of the voters we spoke to also support targeted action on climate change and pollution in low-income communities of color like South LA.
This voter engagement program reaffirms that South LA voters, who are predominantly Black, Latino and immigrant, are not one issue voters, but are ready to support broad progressive action from our decision-makers so that our youth can have a fair chance at future opportunities and our families can live and breathe in healthy communities for decades to come.
We wouldn't have accomplished these efforts without the help of the dozens of volunteers who completed 115 shifts with us. It's also because of you that we have 463 new South LA voters interested in getting involved with our work. If you didn't get a chance to volunteer this time around, don't worry, we'll be working hard this summer and fall to talk with voters, register new voters and get them to the polls in November.